Welcoming Cindy Najera to the STS Technical Services' Family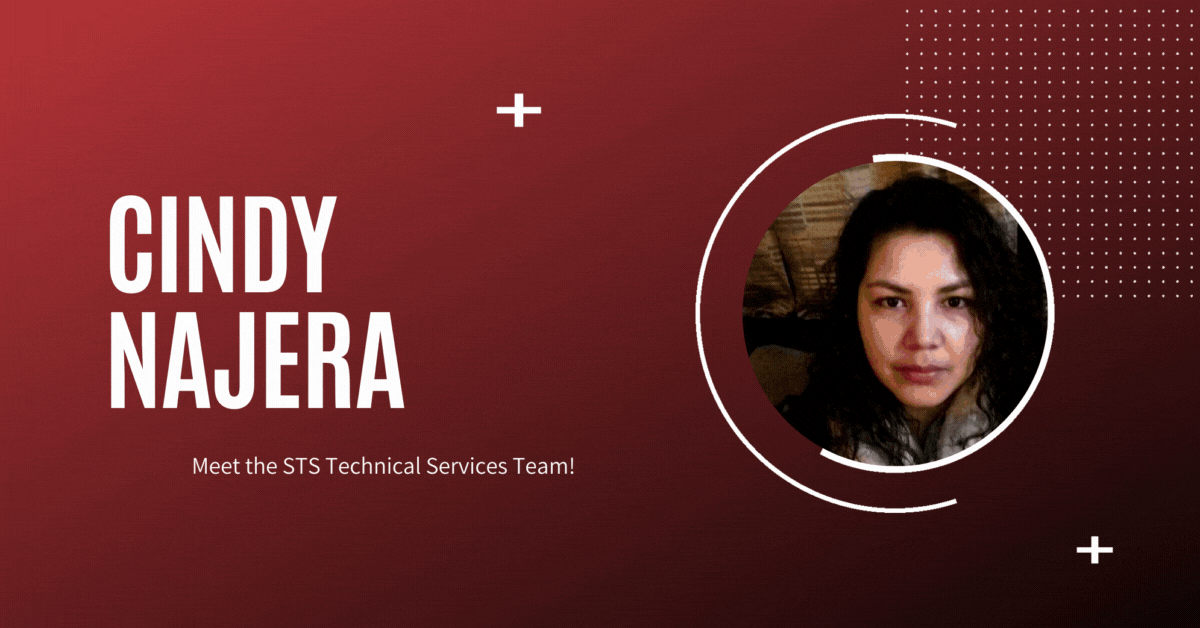 Being a single mother is hard work. Being a single mother of five while holding down a career… that's next-level difficult. But somehow, someway, our newest teammate, Cindy Najera, makes it all look easy when we know that it's anything but. To that end, Cindy is not only a supermom, she's a super Recruiter with more than 10 years of experience, and we are so very excited to welcome her to the STS Technical Services' family!
Cindy joined the team nearly one week ago as our newest Recruiter in Brookfield, Wisconsin. And in an effort to help you all get to know her a little better, our marketing team asked her three questions; her responses to which are provided below.
Thanks in advance for taking the time, and Cindy… welcome to the team!
Question 1: Tell us a little about your professional background, education and / or experience?
I have been in recruiting since 2010.  I have worked on a variety of positions, such as clerical, light industrial, skilled trades and engineering roles.
Questions 2: What do you like to do for fun when you are not working?
I have 5 kids, so my fun time is spent watching movies with them and singing loudly and dancing in the kitchen.
Question 3: If you could be any superhero, which superhero would you be and why?
Oh! I am already a Super Mom! One of my many super powers is being a single mom that is always making sure my tiny humans eat, sleep and do their homework when they're supposed to… all while working full time!
Read More: