Welcoming Keith Russo to the STS Technical Services' Family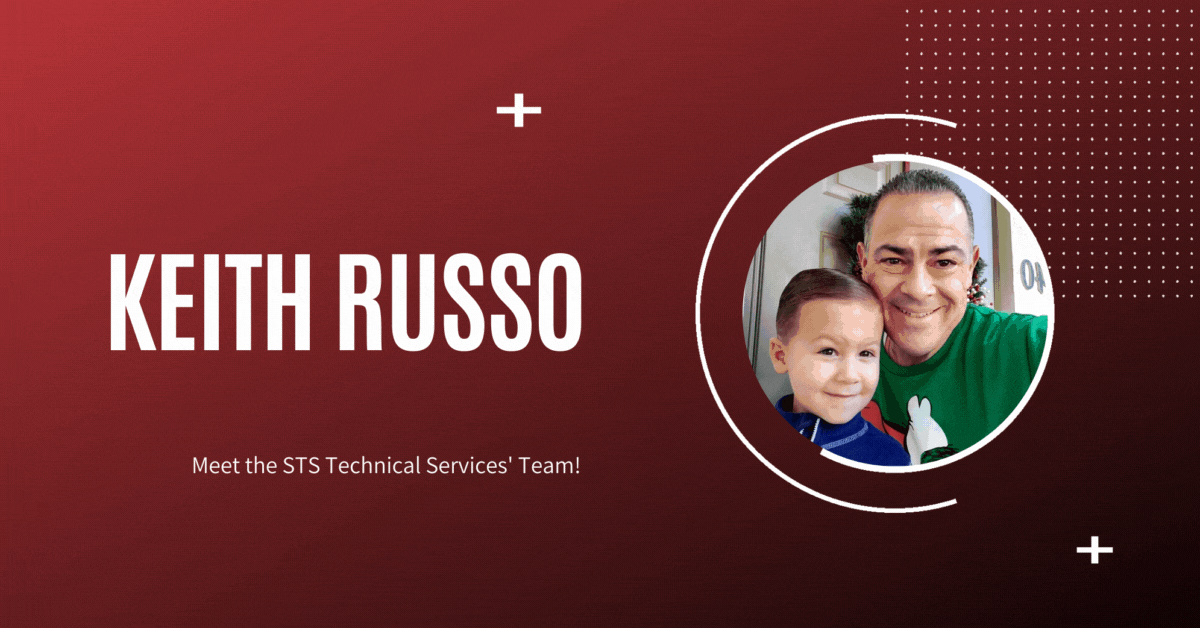 Who is Keith Russo?
The answer is to this all intriguing question is complex. Keith is man of many layers. Some will say that his depth is due, in part, to his Brooklyn upbringing. Others will say that his time in Los Angeles working in the showbiz industry is what makes him so intriguing. I say that Keith is just an incredible guy with an incredibly cool story; one that we are going to learn a little more about right now.
Welcome, everyone. Today it gives me great pleasure to introduce Keith Russo, our newest Technical Recruiter in Jensen Beach, Florida. And while Keith isn't necessarily new to STS Technical Services, he did just return to us after some time away, and we would like to help you all get to know Keith just a little bit better. To that end, we recently asked Keith three questions, and his answers to those questions are provided below.
Thanks in advance for taking the time, and Keith, welcome back, my man. It's so nice to have you!
Question 1: Tell us a little about your professional background, education and / or experience?
I'm originally from Brooklyn, New York and moved to Los Angeles when I was 23.  After dabbling in showbiz and working around town at clubs like the Troubadour and the Whisky a Go Go, I finally started an aviation career in 2005 with Jetblue Airways.  I was with Jetblue for 12 years, 10 as a supervisor, until I relocated to sunny Florida in 2018.  I began recruiting with STS the moment I landed, and the rest, as they say, is history.
Questions 2: What do you like to do for fun when you are not working?
I love to travel, but being the dad of a 4-year old (and Covid hitting) has put a damper on any recent travel plans.  These days I spend as much time as I can with my son. I enjoy taking him to baseball games (he can already tell you the starting lineup of the Yankees) and to Disney as much as possible.  If I do get some free time for myself, I like to act in and direct community theatre here in the area.  I also enjoy live music and have seen Bruce Springsteen and Pearl Jam combined around 100 times. I've been looking forward to show #101 for quite a while now (same with us, Keith. Same with us.).
Question 3: If you could be any superhero, which superhero would you be and why?
Luke Skywalker. I mean, he blew up the Death Star and defeated Darth Vader. Also, spoiler alert, but did you see the last episode of The Mandalorian? May the force be with you!
Read More: