Welcoming Johnna Frank to the STS Technical Services' Family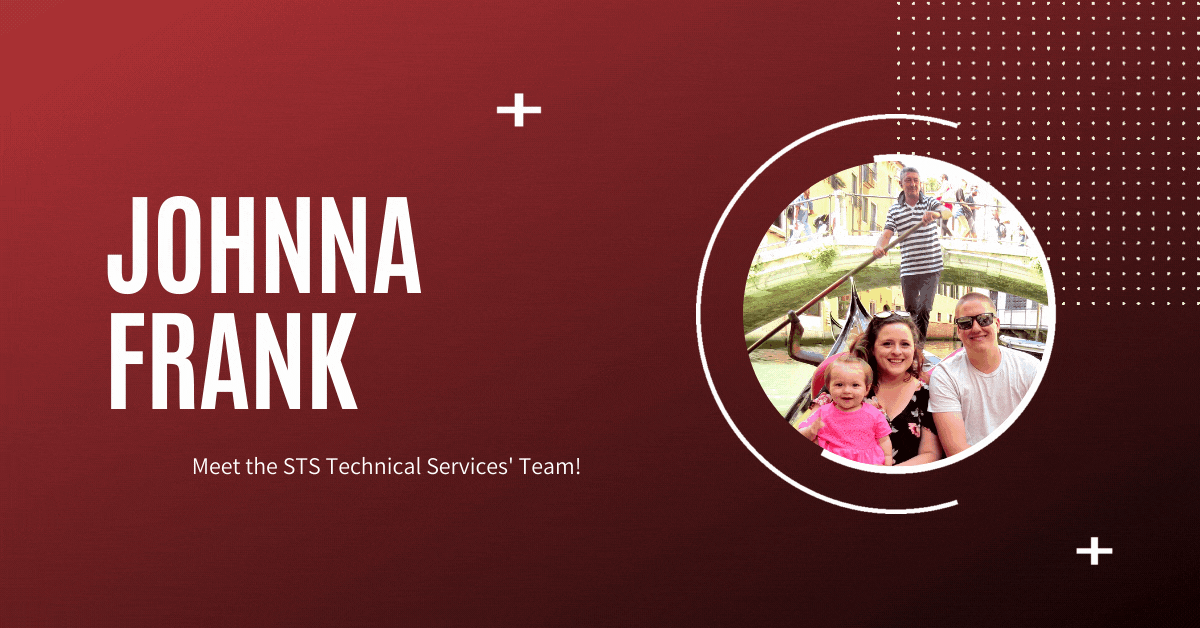 Welcome to the latest installment of our "Meet the Team" series. Today, it gives us great pleasure to introduce Johnna Frank, our newest Technical Recruiter based in Brookfield, Wisconsin.
Johnna joined our family just a few short weeks ago, so in an effort to help you all get to know her a little better, we've asked Johnna three questions and provided her responses to each below.
Thanks so much for your time today, and Johnna… welcome to the team!
Tell us a little about your professional background, education and / or experience?
I have a Bachelor's degree in Human Resources. I also graduated with an MBA last August. And while I just started out in recruiting, I am loving it so far!
What do you like to do for fun when you are not working?
I love to travel and have been to over 30 countries! I lived in Europe for almost seven years, and I miss being able to travel easily. When I'm not traveling, I love to spend time with my family. I have a four-year-old daughter that keeps me on my toes.
If you could be any superhero, which superhero would you be and why?
Scarlet Witch. I think she's super underrated and arguably the most powerful Marvel superhero!
Read More: