Welcoming Maggie Artnak to the STS Technical Services' Family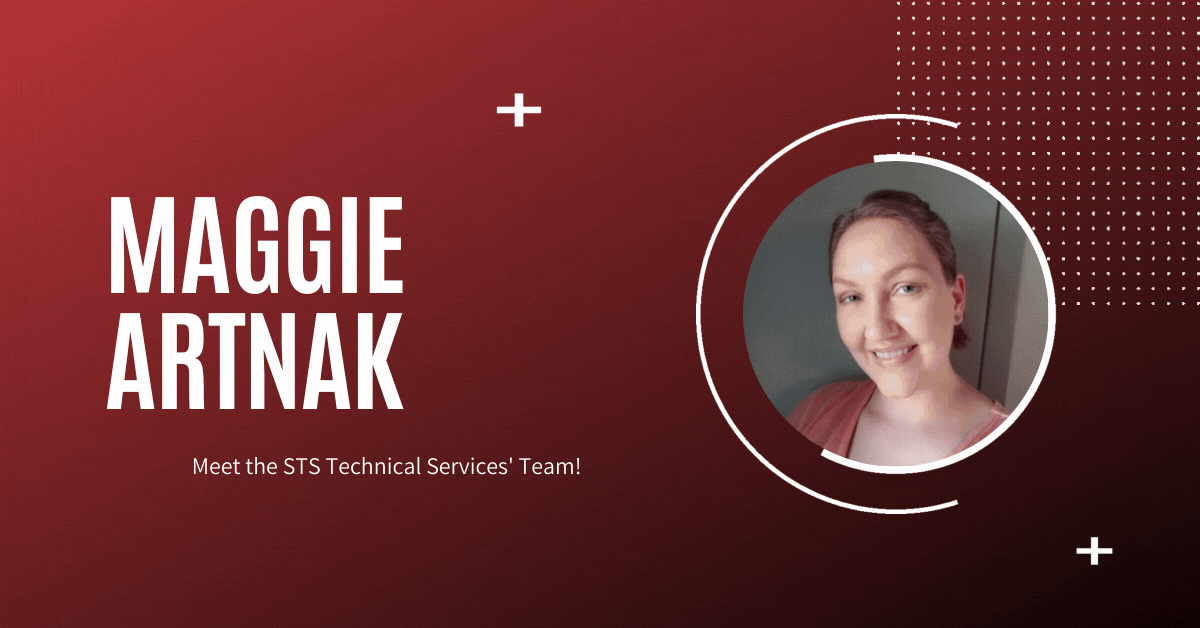 Not everyone takes a straight path in life, and that's more than OK. In fact, those who embrace a zig-zag approach often turn out to be far more interesting than those who simply do what's expected and never veer.
At STS Technical Services, we applaud uniqueness and embrace the journey of living; wherever the road may lead. For somehow, someway, we all end up where we should be, and we are so very glad that Maggie Artnak found her way to us.
For those whom have yet to meet Maggie, she is our newest Operations Specialists based out of Brookfield, Wisconsin. Maggie started working with STS Technical Services earlier this week, and we are very excited to have her on board.
If you would like to get to know Maggie a little bit, check out the quick Q&A we did below. And before you go, we'd just like to say thanks for taking the time. Maggie, welcome to the team!
Tell us a little about your professional background, education and / or experience?
I went to the University of MN, Twin Cities and have a B.A. in Child Psychology. I lived briefly in California years ago to nanny for one of my nieces. I've worked in several fields such as medical, mental health, hospitality, and child care, in mostly administrative, training, and customer service roles. I lived in MN for many years after college and moved back to WI, where I'm from, in 2016 to be closer to family.
What do you like to do for fun when you are not working?
Volleyball is my main hobby. I play in a few leagues currently. I played varsity and club all through high school, club for the University of MN through college, and played for Santa Monica College while I lived in CA. I also enjoy live music, costume/theme events, road trips back to MN, spending time with my family here and around the country, trying new restaurants and breweries, and making improvements on my house.
If you could be any superhero, which superhero would you be and why?
This is a tough question but I would probably say Captain Marvel because she is nearly invincible, extremely powerful, and can fly.
Read More: