Welcoming Amanda Gilliam to the STS Technical Services' Family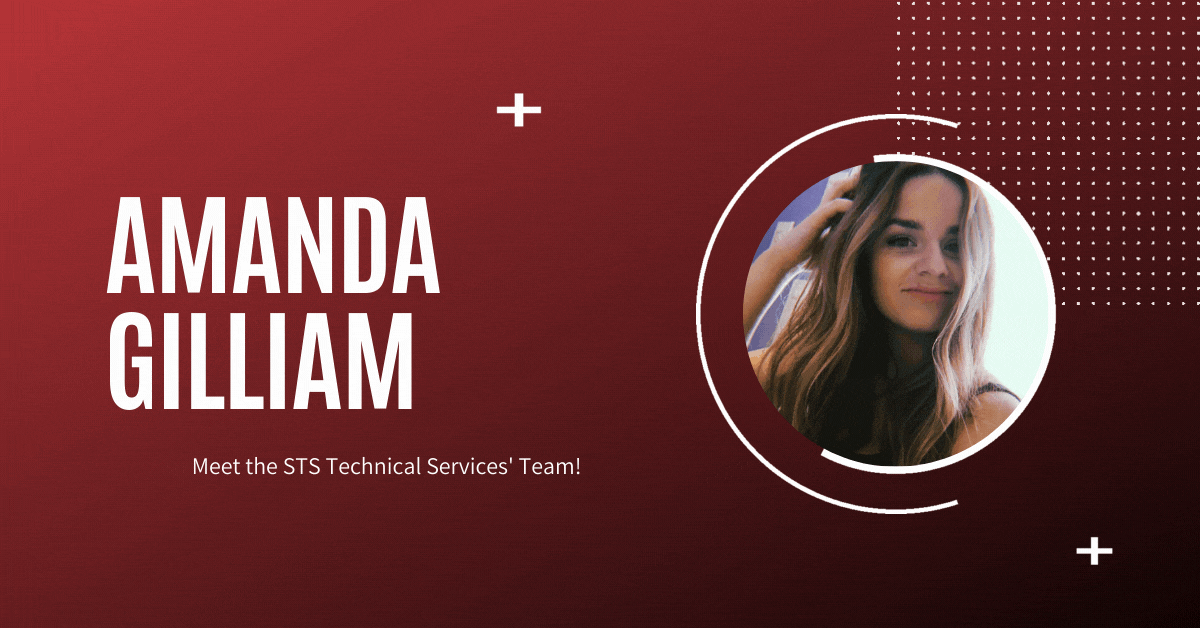 You don't have to have a background in aviation to thrive in our world. In fact, many who join our staffing team come from industries like marketing, sales, psychology, business development and even social work; to name a few. Our team is unique. Our team is eclectic. Our team is diverse, and we wouldn't have it any other way.
For us, it's not where you've been that matters but where you want to go. And when we first met Amanda Gilliam, we knew right away that she was ambitious, focused and driven to great things. That's all that really mattered to us, and we hired her on the spot.
Amanda joined STS Technical Services this past week as its newest Program Assistant. She will be working directly with our crew in Oscoda, Michigan, and we are thrilled to have her on board.
For anyone who would like to get to know Amanda a little bit, check out the quick Q&A we did below.
Thanks, for taking the time, everyone.
Amanda, welcome to the team! We are so very grateful to have you.
Tell us a little about your professional background, education and / or experience?
I am a recent graduate from Saginaw Valley State University in Michigan with a bachelor's degree in social work. During my time in the social work field, I worked with Department of Health and Human Services in the Foster Care and Child Protective Services Department. I'm new to the aviation world and very excited to learn!
What do you like to do for fun when you are not working?
If I'm not working, some of the things I do for fun include going on a boat, playing Fortnite with my 7-year-old nephew, going on bike rides, or re-watching The Real Housewives of New York City for the 30th time.
If you could be any superhero, which superhero would you be and why?
If I could be any superhero I would be The Toxic Avenger because he found a way to make falling into a barrel of toxic waste while turning into a scary monster a positive thing and a way to help others. I think we could all use a mindset like that (lol).
Read More: