Welcoming Ryan Adamovich to the STS Technical Services' Family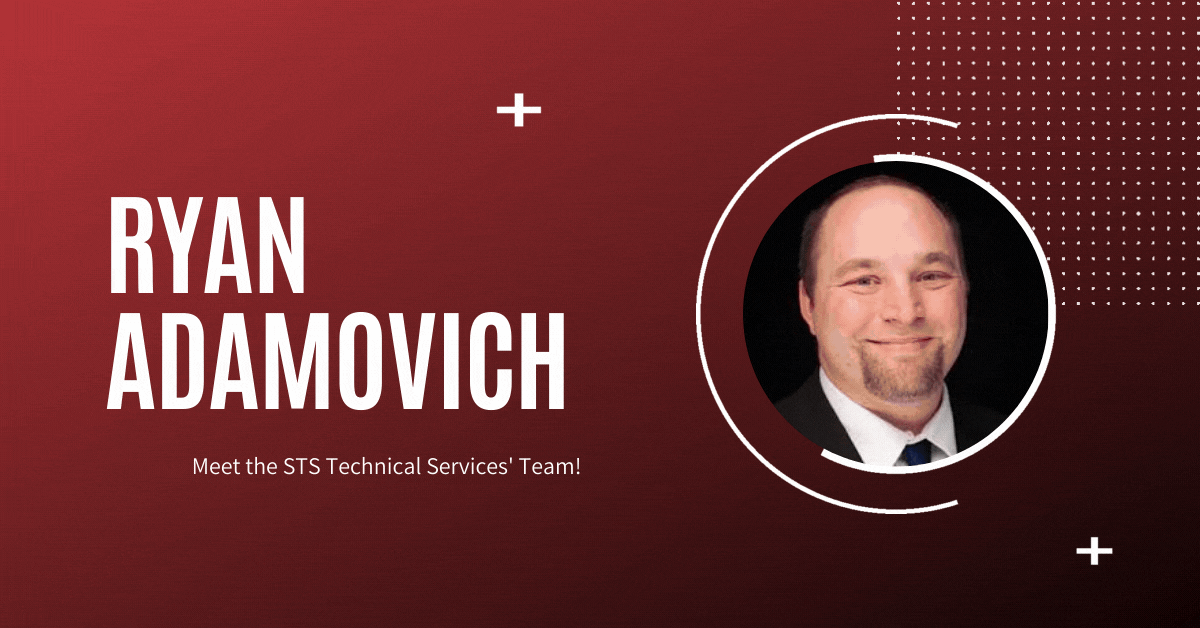 Some join our team with extensive experience in staffing. Others come to us with none, and that's OK. What we look for in a Recruiter doesn't revolve around experience alone. Sure, we'd love to have it, but sometimes you find a prospective employee who checks every other box that matters; someone who has the "soft skills" hiring managers love and LinkedIn Influencers boast about daily.
When we first me Ryan, he didn't have any Recruiting experience, but that didn't stop him from impressing in his interview by showcasing a desire to learn, a kind demeanor, next-level communications skills and everything else it takes to become a great asset for our organization.
Ryan joined our team about two weeks ago, and we realize those working remotely haven't met him yet, and that's what this post is all about; to help you get to know Ryan, understand where he comes from and find out a little more about your new teammate and colleague.
With that being said, let's dive into the Q&A we did with Ryan.
Tell us a little about your professional background, education and / or experience?
Before joining STS Technical Services, I worked in higher education for about 10 years. I started off as a college football coach and did that from 2011 until early 2015.  I then started working as a college admissions representative, and that's what I did before I joined STS.  I have a Master's degree in Communication from the University of Dubuque. My Bachelor's degree is in Communication where I went to Wisconsin Lutheran College and graduated in 2010.
What do you like to do for fun when you are not working?
I enjoy spending time with my wife and our dog, Moxy. We like to spend time with family.  Football is a huge part of my life.  I currently coach football at Wisconsin Lutheran College, and I continue to play football during the summer.  I am typically participating in something football-related for at least 10 months out of the year.
If you could be any superhero, which superhero would you be and why?
I don't know if I could choose one specific superhero, but my wife and I are huge Marvel fans, and we own almost all of the movies. We are also watching all of the recent Marvel series that have been released!
Read More: