Welcoming Amanda Scott to the STS Technical Services' Family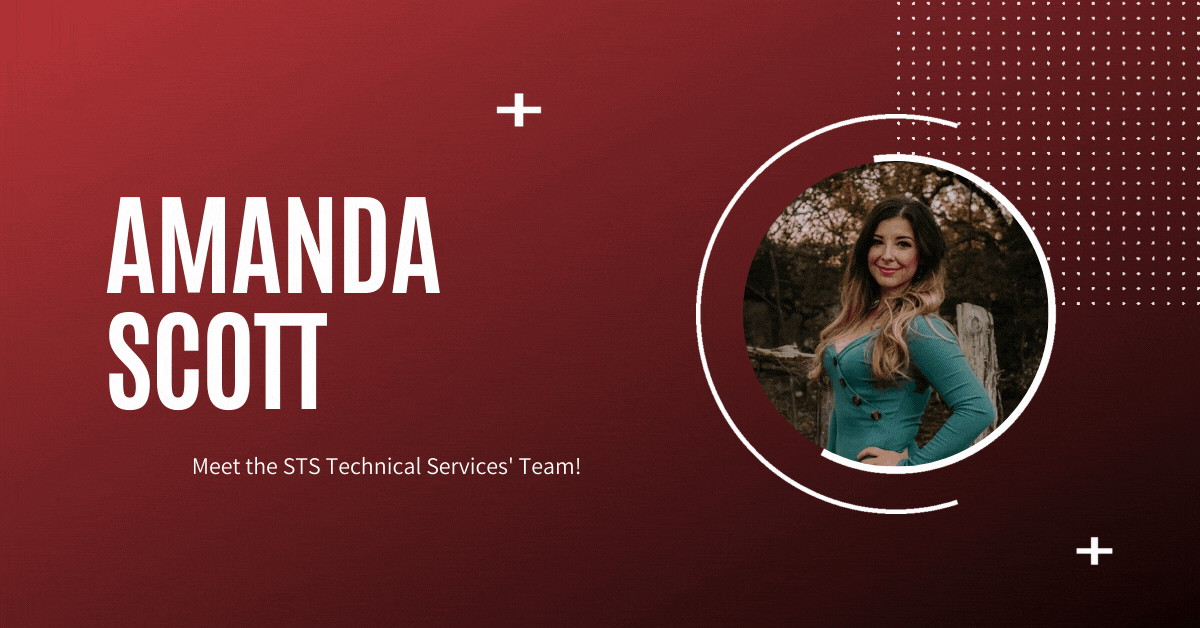 This is the first of seven "Meet the Team" articles that we will be publishing today. With that in mind, grab a cup of coffee, tilt your work chair back and get to know the new faces of STS Technical Services.
First up, let's meet Amanda Scott. Amanda is one of our newest Technical Recruiters in Brookfield, Wisconsin. For those who would like to get to know Amanda a little bit, check out the Q&A we did with her just a few short weeks ago.
Tell us a little about your professional background, education and / or experience?
I have my Bachelor of Science in Business – Human Resource Management and my MBA; both from WGU.  I worked as a recruiter for Lucid Hearing while residing in Texas and just recently made the move to Wisconsin.
What do you like to do for fun when you are not working?
I love hiking, traveling with my family and reading in my down time.  I love anything true crime or thriller/horror related.  My favorite experience has been skydiving, which was how I celebrated being the first college graduate in my family!
If you could be any superhero, which superhero would you be and why?
Maybe not the most powerful, but I would love to be Deadpool because I could only dream of being that sarcastic and snarky.  It really is a superpower in itself!
Read More: