Welcoming Natasha Ruotolo Back to the STS Technical Services' Family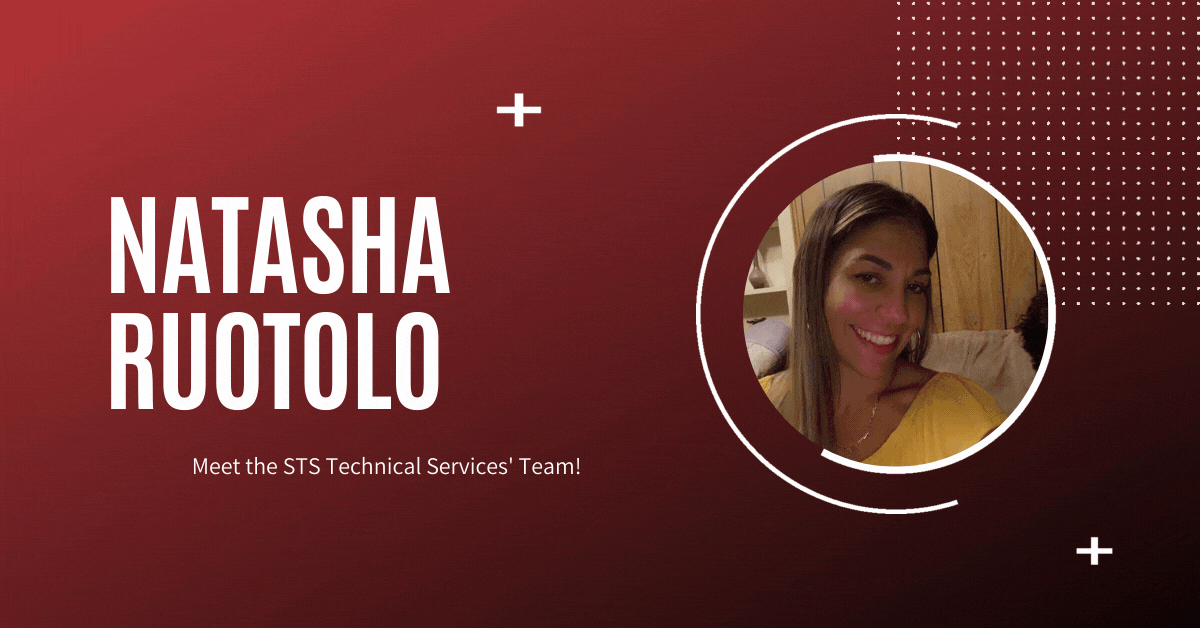 There are times when people leave a job they love to go and pursue other interests. At STS Technical Services, we not only get that, we applaud it. Chasing down a dream is hard work, and we will never shut the doors of opportunity on past employees who have proven themselves to be dedicated, determined and eager to learn.
Such is the case with our newest Recruiting Coordinator, Natasha Ruotolo. Natasha worked for STS Technical Services from March 2013 through March 2020, and we are so happy to welcome her back to the team!
For those who haven't met Natasha, get to know her a little more by checking out the Q&A we did with her just a few weeks ago.
Tell us a little about your professional background, education and / or experience?
I worked for STS from March 2013-March 2020, and then I went to school to be an esthetician. Now I am back.
What do you like to do for fun when you are not working?
I am a mother of 5. All my kids are in sports (baseball and softball), so that takes up most of my time.
If you could be any superhero, which superhero would you be and why?
To be honest, I have no idea. Not really into superheros.
Read More: