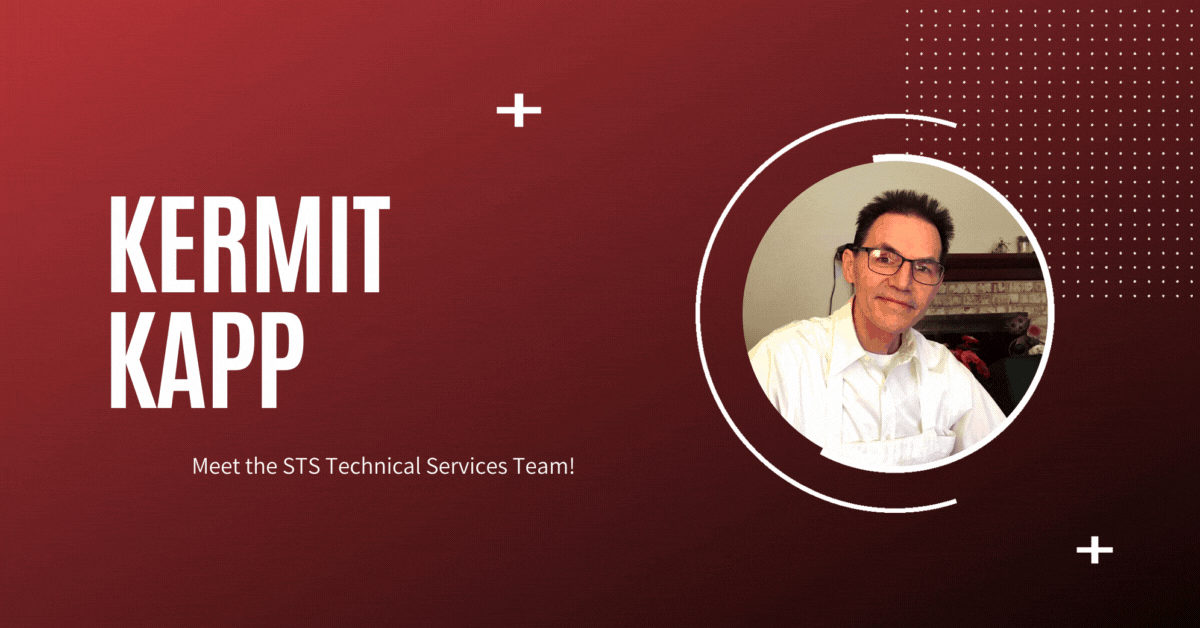 It's not every day that you get to hire a literal rockstar, but that's kind of who Kermit is. Humble as anyone we've ever met, he would tell you that he's just a guy who just enjoys playing music, but it's more than that. His talent on several instruments is the envy of many, and we are super excited to welcome him to the STS Technical Services' family!
Kermit joined our recruiting team in Brookfield, Wisconsin a few weeks back. Shortly after, our marketing department sent him a "Welcome to the Team" form for him to complete. That form consists of three questions; questions designed to help you get to know the newest members of our crew a little better. His answers to those questions are listed below, so if you are interested in learning more about our super talented friend, take a few minutes and get to know who Kermit is, what he likes to do outside of work and more!
Thanks in advance for taking the time, and Kermit… welcome to the team!
Question 1: Tell us a little about your professional background, education and / or experience?
I have a BFA degree in Music Therapy. I play piano and flute. I also play guitar well enough to fool people who don't play guitar.  Like many Recruiters, I unintentionally found my way into the business. I have 22 years of Recruiting experience; primarily for engineering positions.
Questions 2: What do you like to do for fun when you are not working?
I enjoy playing the piano, and I really like just being with friends and talking about life.
Question 3: If you could be any superhero, which superhero would you be and why?
I've never really thought about that before. I suppose Superman because he's got the most complete set of superpowers.
Read More: